Thermostat Services

 
Thermostat Installation and Repairs in Raleigh, NC



Do you need a new thermostat installed in your home or place of business?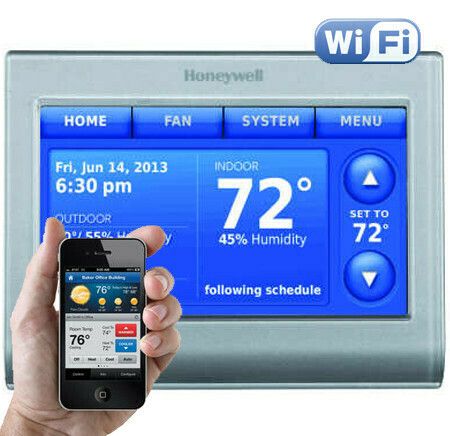 When your home has a problem with its temperature controls, the extreme changes in temperature that North Carolina can provide can become difficult to cope with.  At Ultra Air Heating & Cooling, LLC, we offer thorough, dependable Thermostat repair and installation services for light commercial and residential clients in Raleigh, Durham, Chapel Hill NC and surrounding areas.

Invest in Your Comfort
A new thermostat could be just what you need to help regulate temperatures inside your home or business.  And the right thermostat can even help save you money. At Ultra Air Heating & Cooling, we value our customers and aim to please on every installation job we undertake. When you work with us, you'll benefit from our knowledgeable, courteous HVAC contractors and high-quality products. We want to not only meet, but exceed your expectations. And we go out of our way to keep our service rates reasonable and affordable.
Make your indoor environment as comfortable as can be with a new thermostat from Ultra Air Heating & Cooling
At Ultra Air, whether you need a simple fix or a full system replacement, trust our trained technicians to get the job done.
--- Thermostat Repairs ---
___________________

Don't let a broken thermostat make your home or business too hot or cold for comfort.
Is your home a bit too cold for comfort? Are you having trouble regulating the temperature inside your office? If your thermostat is broken, you may find it challenging to maintain a comfortable indoor environment. So if you need reliable thermostat repairs in Raleigh Cary, Apex, NC or any surrounding area, call on our team for help.

Dependable Service
At Ultra Air Heating & Cooling, LLC, we go out of our way to provide the thorough, dependable repair work you deserve. When you bring us in to fix your thermostat, you can rest assured that we'll take the time to do the job right. We cater to light commercial and residential customers alike, and we work hard to complete our repairs quickly and efficiently.